Last year our dream became reality as over forty individuals joined Building Walls of Wisdom's pledge to eradicate poverty through the development of education. Our small organization secured the funding for our first schoolhouse/classroom in Kenya in just four months. Small actions can indeed manifest themselves into substantial change!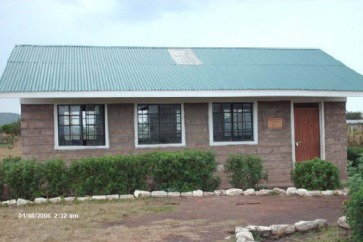 In partnership with Free the Children we have made a meaningful investment in providing the people in the Emori Joi community with an opportunity to better their lives. In addition to providing this community with a school a holistic model of development has been implemented in this area, which includes clean water and sanitation projects, health care and alternative income programming.
By removing the barriers that often prevent children from attending school, this past year 298 girls and 326 boys were able to enroll at Emori Joi Primary School, 18 teachers received additional training and 32 children graduated.
"Since initial construction, academic progress has been at the forefront of the leaders of Emori Joi Primary School. In January 2008 Emori Joi was ranked #1 school in the district! Female attendance and retention have also increased, to almost 50 per cent of the student population."

Free the Children
Emori Joi is a rural community located in Narok South District, Rift Valley Province, Kenya. The population of this community is approximately 2000 people including 240 families. Some of the major challenges for the region include gender inequality, drought, female circumcision, child labour, and migration.
For more information surrounding the work being done in this region, please see the Emori Joi Fall '09 Report provided by Free the Children.
Thanks again for all of the contributing members that have helped make this first project a relality.
—-
Thumbnail Image Credit – teachandlearn on flickr