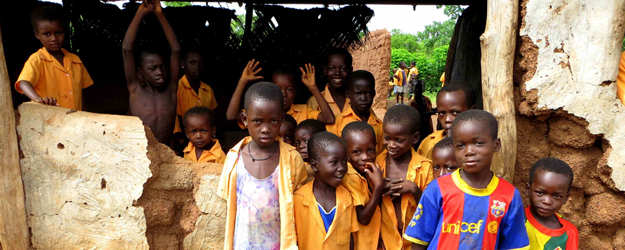 As many of you know, over the last year, we have been working diligently to raise awareness and funds for the community of Abudiliyili in Northern Ghana. Our objective has been to raise enough for the construction of a three-classroom school block.
We are happy to report that a school block is now being constructed in Abudiliyili to meet the community's needs; unfortunately this is not being done through Building Walls of Wisdom. Since communities like Abudiliyi have seen broken promises in the past from organizations committing to help, they tend to hedge their risk by requesting help from multiple charitable organizations. (When your childrens' education is a stake, it is hard to find fault in this behaviour.) In the case of this project, another non-profit was also approached by this community and has been able to start construction earlier than BuildWoW and has proceed to do so.
While it is disappointing that we haven't been able to help this community that we have come to know, it is important to focus on the fact that they are receiving the help that they need. Moreover, since Nothern Ghana has no shortage of communities in need, we have now identified another village that can use our help.
The community of Yapala faces very similar challenges to that of Abudiliyili and is in desperate need of a three-classroom school block. Because of this, we will be transferring the funds set aside for Abudiliyili to this new project and continue to raise the final amount of funds required to get this build underway.
We would like to invite all of our members to learn about this community by visiting the Yapala project page and sharing this story with your friends and family.
We would like to thank everyone who has donated to this project thus far and should you have any questions, please do not hesitate to send us an email. (info[at]buildwow[dot]com)