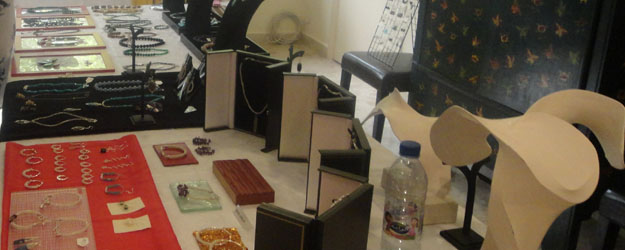 On May 18, 2012, Zeina Moussa and Teresa Rinderer, staff members at the American Community School (ACS) of Abu Dhabi, organized a jewelry sale event to raise funds for Building Walls of Wisdom. The fundraiser generated $2000 in contributions for our current project in Adubiliyili, Ghana.
We, alongside the organizers of the event, would like to extend their appreciation to Leila from Khalifa Fund and the jewelers: Eman Shawkat, Nadeza Kosheleva, and Linda Halabi who generously donated proceeds from their sales, and each auctioned an exclusive piece for BuildWoW. Thank you to all the faculty, staff, parents from the ACS community, and everyone who attended the event and contributed in purchases and donations.
Below are a couple pictures from the sale – thanks again for everyone that participated!