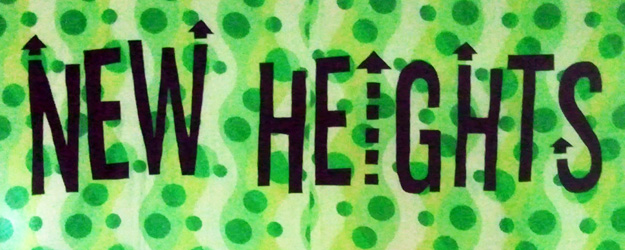 Earlier this month, Building Walls of Wisdom was invited to a leadership camp in Ontario, Canada to speak to a great group of teenagers. Camp Quality New Heights is a camp that hosts teens that have cancer, are in remission, or have a sibling that has any form of the disease. Our Executive Director, Russ, took New Heights up on their invitation and below is a reflection on his experience.
---
When I first arrived at camp New Heights I didn't know what to expect. As I stepped out of my car, I could immediately hear the sounds of laughter and excitement. As I entered the main building, where all of the activity was taking place, I saw a room adorned with massive posters with wonderfully inspiring quotes. As I read these posters, I began to realize that this would be the perfect audience for a BuildWoW presentation.
When it was time for my presentation, the camp director, Liz, provided me with a great introduction and then the campers erupted with applause and cheers. I don't know what it is like to be a rock star, but I felt like one in that moment. I then started my presentation with the added pressure of living up to the applause that I had just received.
When it came to my presentation I knew my regular "you have it so easy living in North America" presentation wouldn't cut it given how much this campers have and will endure. I instead decided to focus on the general disparity that exists between developing and developed countries as it related to water, food, education, and access to health care. I explained how cyclical in nature poverty is and how education is a vital component in breaking that cycle. I then concluded in saying how small actions can make a monumental impact in the lives of others that need a helping hand.
After the presentation and another round of rock star-esque applause, I had some time to speak with some of the campers. They all excited to hear that anyone through their actions could make a huge difference in a community half a world away. They also shared with me some of the other ways they had been helping others such as donating blood or contributing to research organizations. I was delighted to hear that, at their age, they have already seen the value of helping others.
My experience concluded with Liz thanking me for my time and then presenting BuildWoW with a sizable donation for our current project in Ghana. I was amazed that a camp dedicated to a great cause in itself, would extend some of their funding for the small community of Adubiliyili.
I would like to express my thanks to Camp Quality New Heights for having us, their contribution to BuildWoW, and helping empower some of the future leaders of tomorrow.
Russ