Geoff Morgan
Founder/Chair
geoff [at] buildwow [dot] com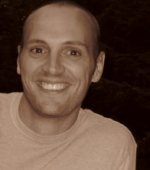 Geoff Morgan has spent his career traveling the world teaching and volunteering in a number countries, he holds a Masters Degree in Educational Leadership and is currently living in Ontario, Canada. The inequality in access to education he has witnessed amongst the world's impoverished has served as the catalyst in creating Building Walls of Wisdom. With his engaging stories he has inspired, and challenged thousands of people to create a more compassionate world in which all humanity can achieve basic living standards.
---
Russ Morgan
Founding Executive Director
russ [at] buildwow [dot] com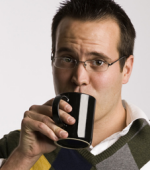 Russ Morgan is a business professional working in Toronto. He holds an honours marketing degree from the University of Ottawa and has recently completed his MBA at the Rotman School of Management. Russ' involvement in Building Walls of Wisdom stems from his understanding of the true disparity that exists between countries and communities around the world and his desire to change it.
---
Ken Fernandez
Director of Chapter Relations & Development
ken [at] buildwow [dot] com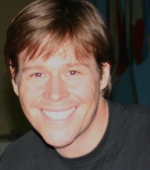 Ken Fernandez is an international educator and a life long learner who believes education is imperative to the understanding and ending of global inequalities. Currently, the Elementary Principal at Lincoln School in Kathmandu, Nepal, Ken works diligently to educate, inspire and empower students to become global citizens. Through service learning projects and organizations such as Roots & Shoots, GIN, and BuildWoW, Ken focuses on helping students identify their 'cause', create their goals, then design their plan of action. Whether it's generating awareness, fundraising or volunteering time, he models cognitive behaviors that can be experienced and used by anyone, anytime, anywhere in the world.
---
Denis Villeneuve
Director of Operations
denis [at] buildwow [dot] com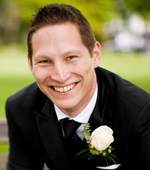 Denis Villeneuve is an entrepreneur & sales professional working in Toronto, Canada. He is currently a National Account Manager at Trustwave and has several years experience in the software industry with companies like Oracle & Salesforce.com. He also previously incorporated & managed a vehicle import & export business out of Sarnia, Canada. He holds an Honours B.Com degree in Marketing from the University of Ottawa. Denis has been a strong supporter of BuildWoW over the years and is looking forward to helping its supporters eradicate poverty through education and sustainable community based projects.
---
David Young
Project Advisor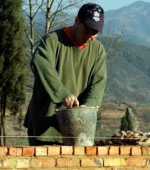 David Young has spent the last 15 years teaching physics and chemistry in the Middle East, China and currently in Thailand. His extensive travels throughout Asia and Africa often include local school visits and have cultivated a desire to help making him well suited to the Building Walls of Wisdom mandate. David is actively committed to numerous school philanthropic initiatives and has participated in Habitat for Humanity builds in Canada, China and Thailand.